About Dr. Williams, D.C.

As an undergraduate student at BYU, Dr. Williams worked with Dr. Duane H. Smith D.C., who practiced in Colorado Springs. As time passed he assumed more responsibilities including writing examination and treatment notes for the doctor, as well as taking, and marking, full-spine x-ray pictures. Dr. Williams worked at this office for several years, and was able to experience firsthand the care of two specific patients that changed his mind about his future. Both patients had chronic, incurable, neurological diseases. One was previously diagnosed with Parkinson's disease; the other, with multiple sclerosis. He sat in on the initial exams, took all of the notes, administered, and marked their x-rays. About 8 to 12 weeks later, he sat in on follow up exams. The patient with Parkinson's disease was hardly shaking at all, and she had not changed any of her medication. Dr. Williams could tell from her x-rays that she was getting more balanced. The patient with multiple sclerosis had reflexes return, which she had not experienced for several years. The patient just wept; she could not believe what had happened, and how much better she felt. The patient was also walking without the effort previously required. After observing these patients, who had responded favorably to chiropractic care, Dr. Williams began to question the doctor about what he was doing when he performed a chiropractic adjustment, and why did the patients respond so favorably
The doctor explained that the chiropractic adjustment works with the master system in the body, the nervous system. The spinal cord and the nerves emanating from it are protected by the moveable bones of the spine. Sometimes, the bones can move into a position which may irritate the nerves, and distort the messages that they transmit. The adjustment focuses on restoring nerve function by moving the bones of the spine in a precise way. The doctor then made this statement which has stuck with Dr. Williams to this day: "The power that made the body, heals the body, it happens no other way." When the nerve system is balanced, the body will heal itself without the use of drugs or surgery. This concept made sense, and after having witnessed firsthand, a number of people responding favorably to care, he decided to change his college focus, and become a chiropractic physician. His Bachelor of Science degree is in Anatomy, with a minor in religion. He chose to attend Palmer College of Chiropractic in Davenport Iowa, the most distinguished chiropractic university.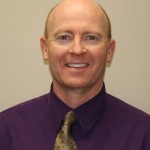 His first two years of study were almost identical to traditional medical school, consisting mostly of anatomy, physiology, histology, neurology, and embryology. A group of 12 students that Dr. Williams studied with, received a cadaver, and studied it intricately for two years. He spent another two years learning how to perform chiropractic adjustments and when an adjustment's appropriate. During the last year, students go into the clinic, and practice under a experienced chiropractor's supervision. Dr. Williams finished his requirements early and was able to work with a doctor in the field to complete his study. After five years of academic study, Dr. Williams received his Doctorate Degree of Chiropractic, magna cum laude.
More Information about Dr. Williams:

Dr. Williams is married and has 6 children. He enjoys riding motorcycles and dune buggies in the desert, as well as hiking, fishing, and hunting.
Dr. Williams passed the National Board of Chiropractic Examiners tests, and is licensed in Colorado, Nevada, and Utah. After graduation, he practiced in Colorado Springs, Colorado, where he worked with Dr. Duane H. Smith D.C. Later he moved to Las Vegas, where he started practicing in 1992. Dr. Williams has been at his current location since 1995.
Dr. Williams continues to study and receive instruction related to healthcare, and offers a weekly Holistic Healthcare class for patients and friends focusing on physical, mental-emotional, and chemical-nutritional subjects, as well as weight loss and clinical detoxificaion. Visit BurnFatLasVegas.com for more information or to sign up for a FREE seminar.
Dr. Williams' Credentials and Awards/Recognitions:
University of Florida, MedX Strength program, 1990.
Bachelor of Science, Palmer College of Chiropractic, Davenport Iowa, 1991.
Doctor of Chiropractic, magna cum laude, Palmer College of Chiropractic, 1991.
Nevada State Board of Chiropractic Examiners, 1992.
Colorado State Board of Chiropractic Examiners, 1992.
Utah State Board 1995.
National Board of Chiropractic Examiners, 1990.
International Chiropractic Honor Society 1992.
President's List for Academic Excellence 1992.
Master of Chiropractic 2003.
Rhino Spirit Award 2004.
Mad Rhino Award 2006.
ThreeBestRated.com, Top 3 Chiropractor in Las Vegas, NV 2015.
OpenCare, Patients' Choice Winner 2015.
Dr. Williams is a Primary Care Physician licensed in the state of Nevada.